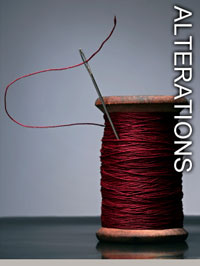 TRUST OUR TAILOR
Our professional seamstress graduated from the University of China with a degree in   design.  With over 15 years of experience in the industry you are guaranteed a good fit at a great price.
TURNAROUND TIME
You don't have time in your busy schedule to wait around for your alterations to be done.  At Dry Clean Safari your garment is back in your closet ready for that big meeting or special event.
Alterations are a very important part of what we do at Dry Clean Safari. 
Call us today for all your dry cleaning needs -  805.988.4360